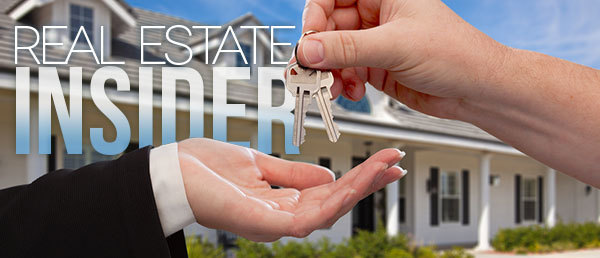 Real Estate update for California & Coastal, October 2014 by Amir Vahdat, 949-682-9090
 
Job Openings in U.S. Increase to Highest Level in 13 Years.
 

With numbers up from July, and the highest level since January 2001, there were 4.8 million job openings on the last business day of August. The hires rate (3.3%) was down and the separations rate (3.2%) was little changed in August.

 
Treasury 3-Year Notes Advance Before U.S. Sells $27 Billion.
 

The 10 year UST is now up 12/32 in price to yield 2.37% as of 12:15 PM, and FNMA 3.0% are up 7+/32, 3.5% +7/32, and 4.0% +4+/32.

 

 
International Buyers A Major Factor in Luxury Home Purchases
 

Real estate continues to represent a significant portion of most people's wealth, especially homeowners in the United States.  Average Americans have almost one-third of their net worth tied up in real estate.  Investors, frequently comprised of international buyers, invest directly in residential or commercial real estate or indirectly through real estate exchange traded funds (ETFs), real estate investment trusts (REITs), and infrastructure funds.  All are confident that the size and scale of the real estate market make it a lucrative sector.

 

As reflected in Christie's analytical graph herein above, Los Angeles is currently ranked sixth among the world's top 10 real estate markets behind London, New York, Cote d'Azur, Hong Kong, and Paris.

 

Market Optimism Supported by International Buyer Activity

The National Association of Realtors recently announced that realtor assessments of market conditions for the first half of 2014 are essentially unchanged for the last half of 2014. While market activity fell in August 2014 in some areas, such decreases were attributable to seasonal factors.

 

Purchases by first-time buyers (who continue to face difficulty in obtaining loans due to resolute credit standards) maintained about the same share of the market in 2014 as in 2013.  Increased home prices caused the share of purchases for investment purposes to drop significantly in August 2014.  Although investors typically paid cash, the share of cash sales to total sales decreased.  Inventory has improved slightly and properties nationwide have reflected an increase in days on market.  Still, a majority of realtors anticipate a modest increase in the coming year.

 

Realtor.Com monitored activity from searches performed on its site by international consumers in August 2014 and identified the top five U.S. cities in order of interest.  They were Los Angeles (top choice by Australia, China, Germany, France, Netherlands, Phillipines, South Korea, Sweden, and the U.K.) followed by Miami, Orlando, Las Vegas, and New York, respectively.

 
Global Interest in U.S. Real Estate Thrives
 

| | |
| --- | --- |
| | Let's face it.  We live in a global marketplace.  And global interest in U.S. residential properties has continued to increase due to the profitability and security desired by international buyers.  The Economists' Outlook (posted by the National Association of Realtors) compiled a profile of international buyer activity in 2014 that indicated $92.2 billion of real estate purchases were sold to foreign buyers in the 12 months ending in March 2014.  Sales were split about 50-50 between resident and non-resident foreigners. Approximately 7% of $1.2 trillion in Existing Home Sales (EHS) were attributable to foreign sales. About 28% of realtors represented international clients even though that sector is considered to be a niche market.  And approximately 60% of international buyers paid cash.  Although the market continues to fluctuate substantially from year to year, the long term market trend is up an impressive 20%. |

Synergy Among Realtors and Internet.

In 2013, 92% of homebuyers relied upon the Internet in their search for homes.  And 43% actually located the home through the Internet that they ultimately purchased.  It is predicted that this percentage will likely increase when evaluated at the end of 2014.  66% of recent buyers were married couples.  The typical buyer searched online for 12 weeks and viewed an average of 10 homes.  88% of buyers purchased homes through a realtor or broker.  And 88% of sellers were assisted by a realtor.  Only 9% of sellers opted to sell their homes without the assistance of realtor(s).  Clearly, the synergy that exists among realtors and the Internet is one that must be embraced in any creative marketing campaign if one expects to achieve maximum exposure in a global marketplace.
DRE#: 01819847
30812 S. Coast Hwy. Laguna Beach, CA 92651
©2021 BHH Affiliates, LLC. Real Estate Brokerage Services are offered through the network member franchisees of BHH Affiliates, LLC. Most franchisees are independently owned and operated. Berkshire Hathaway HomeServices and the Berkshire Hathaway HomeServices symbol are registered service marks of Columbia Insurance Company, a Berkshire Hathaway affiliate. Information not verified or guaranteed. If your property is currently listed with a Broker, this is not intended as a solicitation. Equal Housing Opportunity.